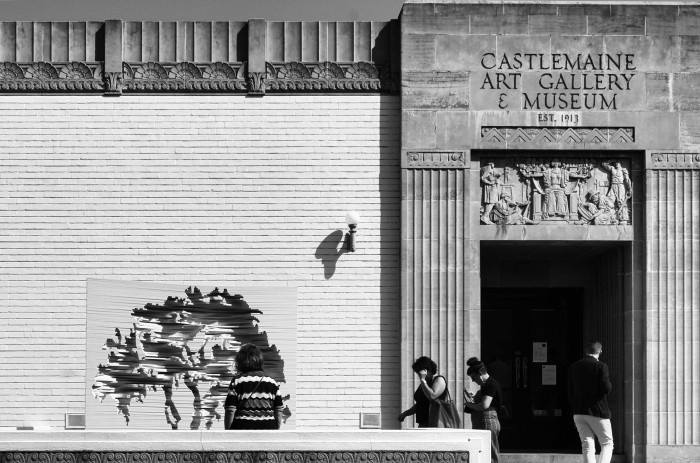 News
Northern Books at CAM with Judy Cotton
Saturday 13 August, 2:00pm — Saturday 13 August, 3:30pm
We are delighted that Northern Books will be presenting an event with Judy Cotton, visual artist and author, in conversation with Suzanne Donisthorpe at CAM.
Judy Cotton is an internationally recognised visual artist based in Connecticut, USA. Her work is held in the Metropolitan Museum of Art, Lyman Allyn Art Museum, National Gallery of Australia and private collections. From 1974 to 1993, Cotton was the New York contributing editor for Vogue Australia.
Judy will be at the gallery to discuss her memoir, Swimming Home, with an opportunity to sign books after the conversation.
In this stunning memoir, full of black humour and razor-sharp observations, artist and author Judy Cotton captures the intricacies of family relationships and the push–pull of home. In dazzling prose and with an artist's eye for landscape, Swimming Home is a powerful meditation on loss and longing, freedom and connection.
Read more
Christian Waller Book Launch and Illustrated Talk
Saturday 27 August, 1:00pm — Saturday 27 August, 2:00pm
Celebrate the launch of Christian Waller Stained Glass: Toward the Light at CAM with author Caroline Miley.
Christian Waller's exemplary skills and achievements as an Australian stained glass artist are brought to light in this superb book. A leading proponent of Modernism in Australian art and the sole woman professional stained-glass artist in Australia until the craft revival of the 1970s, Christian was as ethereal in her outlook as she was exceptionally capable and innovative in her craft.
Castlemaine was Christian Waller's birthplace and CAM holds a number of her works in the collection.
Please join us at the gallery for an illustrated talk with Caroline Miley, discussing Christian Waller's oeuvre with analysis of the themes, styles, influences, and iconography of her works, many previously unknown.
Dr Caroline Miley has had a lifetime interest in decorative arts, especially stained glass. She was Lecturer in Art History and Theory at the Victorian College of the Arts (University of Melbourne) and Curator of the College Collection. This book is the culmination of many years' research and a personal interest in the artist and her work.
Where: Castlemaine Art Museum
Date: Saturday 27 August
Time: 1 – 2pm
Cost: Free

No RSVP required.
Read more